Clients » Case Studies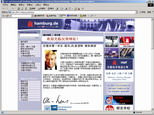 Hamburg is Germany's second largest city and economic center in Northern Europe.
www.hamburg.de
, including its sister site,
www.hamburg-tourism.de
, is the official website of the Hamburg.
MTS and its partner Webcontrade were chosen as the developer of Chinese version of these websites in 2002.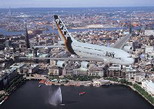 The initial effort involved content selection, translation, html coding, graphics adaptation, compatibility and functionality testing. In order to launch the website before such major events as the friendship-exchange activities between German and Chinese governments and the upcoming visit of Hamburg Mayor to her sister city, Shanghai, MTS was given very tight lead-time to complete the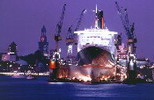 project.Nevertheless, MTS' team of translators, web developers, graphic designers managed to publish the website in time.
Published in July 2002,these two Chinese websites have been well received by both the Chinese community in Europe and those Chinese planning to invest,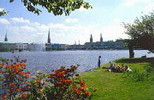 study or tour in Germany. Hamburg is the first city in Europe to have a Chinese language website and places an important role in German-Chinese cultural and economic exchanges.